Alyaum Media House, an Ugra Certified Company, is located in the oil-rich city of Dammam, Saudi Arabia. It has once again added 2 feathers to its cap: ISO 12647-3 certification and Star Club membership.
Alyaum
, was awarded the ISO 12647-3:2005 print quality certificate. This is the 2nd time
Alyaum
received a positive validation from the World Association of Newspapers and News Publishers (WAN-IFRA, Germany).
Additionally, the company has recently joined the hall of fame circle of quality printers by entering the Star Club, an exclusive group of printers who have consistently exemplified quality printing based on ISO 12647 requirements. To date, there are only 12 members worldwide: 9 in Europe, 1 in South America, 1 in the United States (
The New York Times
) and our company, the 1st in Asia and in the Middle East.
Alyaum
is also proud of its previous achievements:


International Newspaper Color Quality Club for coldset printing (2010-2012)
International Newspaper Color Quality Club for heatset printing (2010-2012)
Best in Print in Asia; Asia Media Awards (2010)
Ugra Certification to Process Standard Offset-ISO 12647-2 (2009-2011)
WAN-IFRA Certification to ISO 12647-3 (2007-2008)
Best in Print in Asia; Asia Media Awards (2006)

One team composed of different nationalities working cohesively. But behind these numerous achievements are several Filipinos who have given so much effort to make each project a success (Three of which are members of the Filipino Printers Forum).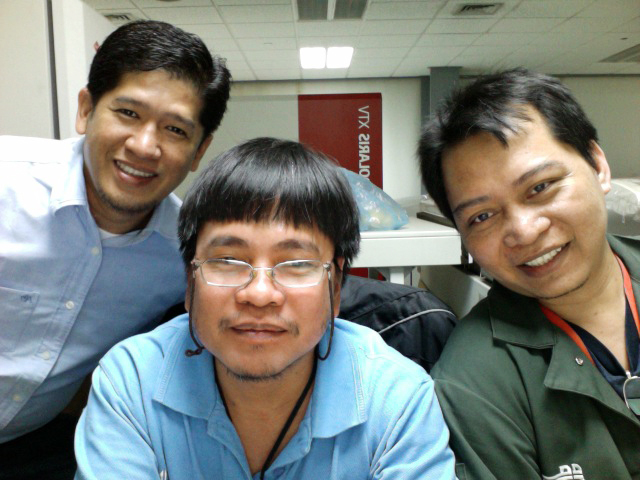 (L-R) Larry Sison, Alex Dulay (ex-supervisor Mla. Standard) and Jhon Bautista (ex-supervisor United Graphic Expressions)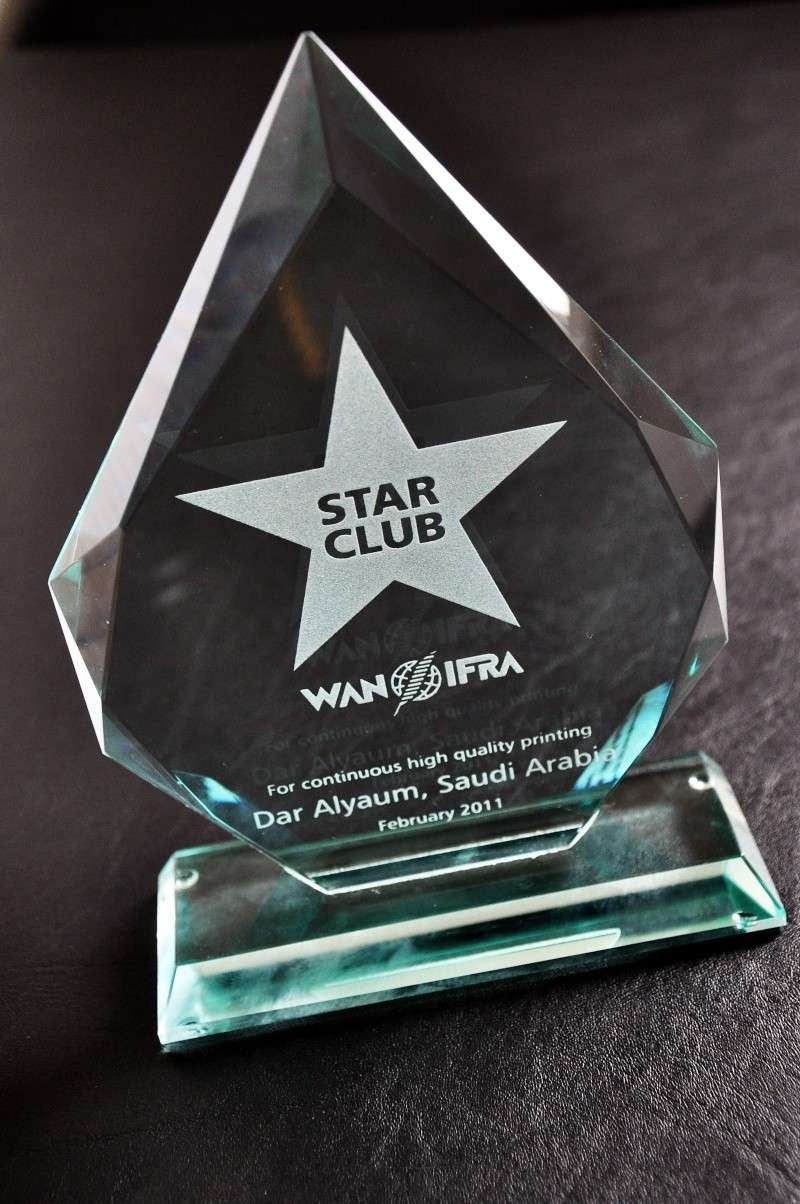 The Star Club Trophy
The WAN-IFRA certificate based on ISO 12647-3:2005; ISO 12647-1; ISO 3664
Para ito sa lahat ng mga Pinoy na nasa printing and prepress industry. Mabuhay tayong lahat!!!